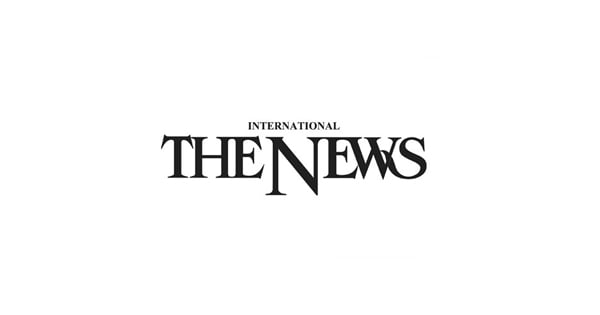 Take a stand against the habit of spitting
Rawalpindi: Spitting in a public place indicates both a lack of civic sense and a lack of knowledge of hygiene practices. Of course, a lot has changed in the past 10 to 20 years, but people in Rawalpindi town still spit in public.
"People should feel like spitting doesn't make them feel good. From a health perspective, spitting can spread infectious agents to others," says Saad Rizvi, chief medical officer at Benazir Hospital.
"Educating, raising awareness and spreading information about the need to stop spitting are essential steps in getting rid of the mess. Maybe we should set aside time on prime-time TV for health spots that educate people about personal hygiene and good habits," Saad adds.
"If we want to live in a clean and healthy environment, it depends on how we act. Citizenship must be taught to children at the age of formation. Apart from this, children should also be taught cleanliness and hygiene as they are the best teachers of any social initiative," says Rada-e-Zahra.
"The government should also engage the services of NGOs and students to educate people about the dangers of spitting. Like coughs and sneezes, droplets of an infected person's saliva can transmit infections to others, especially under favorable conditions," says Dr Zaidi from a private hospital.
"Social organizations should initiate an awareness campaign in collaboration with several associations to inform citizens about the harmful effects of spitting in public places. Citizens should stop spitting in public places in the city. Careless spitting leads to the spread of coronavirus, tuberculosis among other diseases," says Ambar Ali, a doctor.
"Spitting on footpaths, bus stops, traffic lights and other places ruins the beauty and cleanliness of the city. Keeping the city clean is a collective responsibility. If the city stays clean, it's good for all of us and it requires the cooperation of all citizens," says Ghazala Hussain from a social welfare organization.
"For many, seeing someone spitting in the street is unpleasant. He is considered by many to be ugly, antisocial and a potential carrier of disease. People who have a bite of phlegm regularly break this social taboo," says Seemen Ali.
"While spitting at people is clearly unacceptable, just spitting on the pavement is the worst. It is not socially acceptable; it is a horrible act of antisocial behavior. I believe most people find spitting to be a totally unpleasant and dirty habit that can spread germs and cause health problems, so spitting is unhealthy," says Najmul Hasan.
Batool Welfare Trust has launched an awareness campaign with the help of more than 20 associations dedicated to raising awareness on this subject, but most of the inhabitants of the city have not changed their habit of spitting", laments Zafar Mehdi.