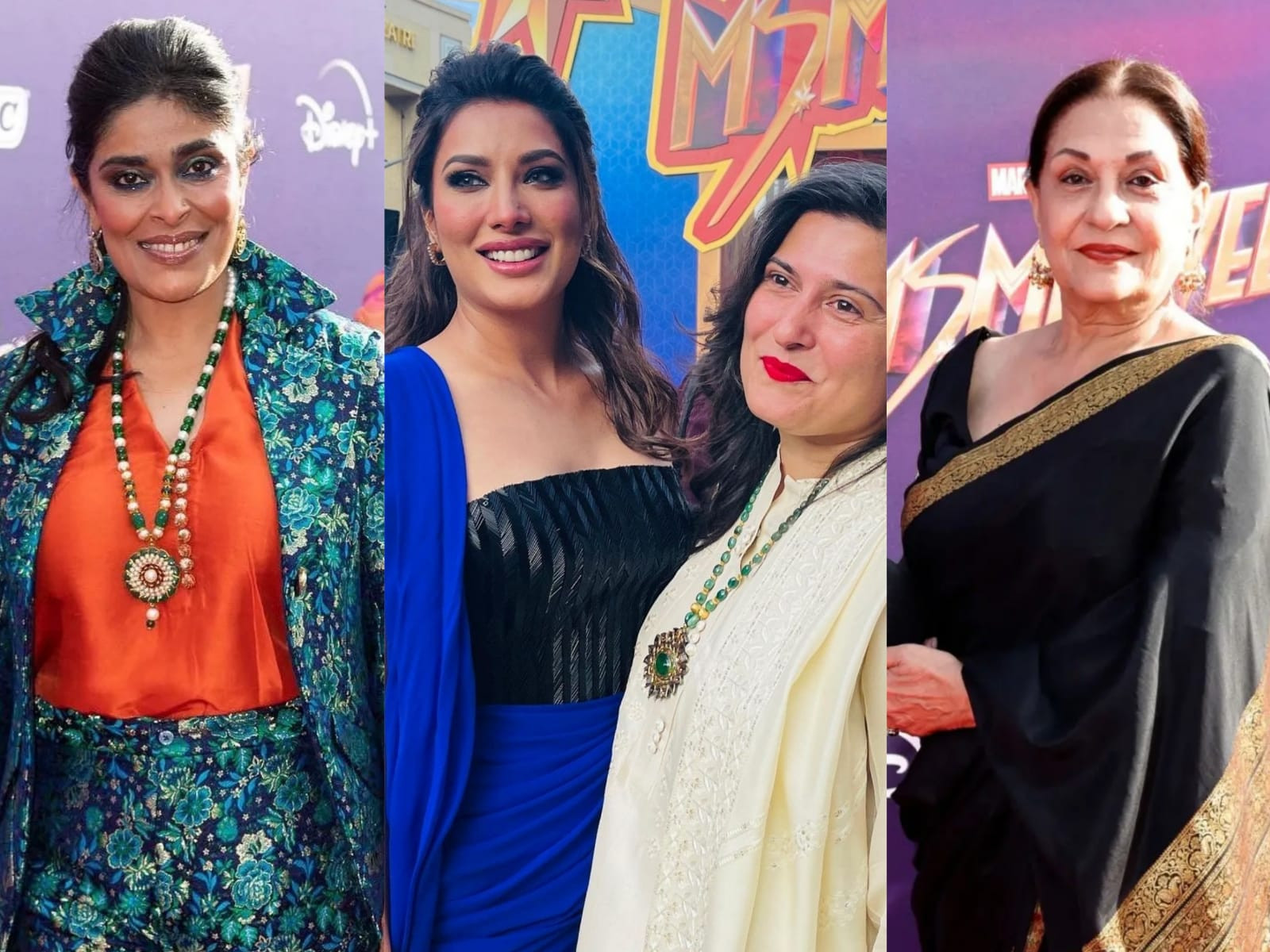 Pakistani Stars Shine at 'Ms Marvel' Los Angeles Premiere
The Mrs. Wonder TV series are all the rage all over the world. Its first launch on June 2, 2022 in Los Angeles brought together a host of Pakistani entertainment industry bigwigs. Also featured in the MCU series, celebrities in attendance included Mehwish Hayat, Nimra Bucha, Vardah Aziz, Samina Ahmed, and Saagar Shaikh. One of the series' directors, Sharmeen Obaid-Chinoy, also graced the event.
The series also features Pakistani-American Iman Vellani as Mrs Marvel, Kamala Khan – the first Pakistani Marvel superhero. Sharmeen took to her Instagram Stories to share her feelings of gratitude on the day of the premiere, "June 2: Ms. Marvel premier in LA – if you had told a girl from Karachi growing up in the 1990s that she would be a day in Hollywood, she would never believe you.
She went on to talk about her journey, "But 20 years ago, in May 2002, someone opened a door for me in New York – then other doors opened and mentors along the way m encouraged them to tell the stories I wanted to tell".
The filmmaker and two-time Oscar winner also paid tribute to fellow Pakistanis who worked with her on the project. "And today, so many of us are walking the red carpet. Sana Amanat, Bisha Ali, Iman Vellani, Nimra Bucha, Mehwish Hayat, Samina Ahmed and Vardah Aziz – women of Pakistani descent who have always followed their dreams and continued to tell their stories that matter to them," she wrote on the photo-sharing platform.
Marking this as a milestone day in the history of Pakistani cinema, Sharmeen said, "I will celebrate this historic day when the world meets Kamala Khan – a superhero we all believe in. So much to be proud of today – thank you Marvel Studios for giving us the platform to tell a story that we hold so dear – we can't wait to share Kamala Khan with the rest of the world!"
The six-episode series will debut in Pakistani cinemas on June 16, with the first two episodes combined into a feature-length presentation. We can't wait to watch it!