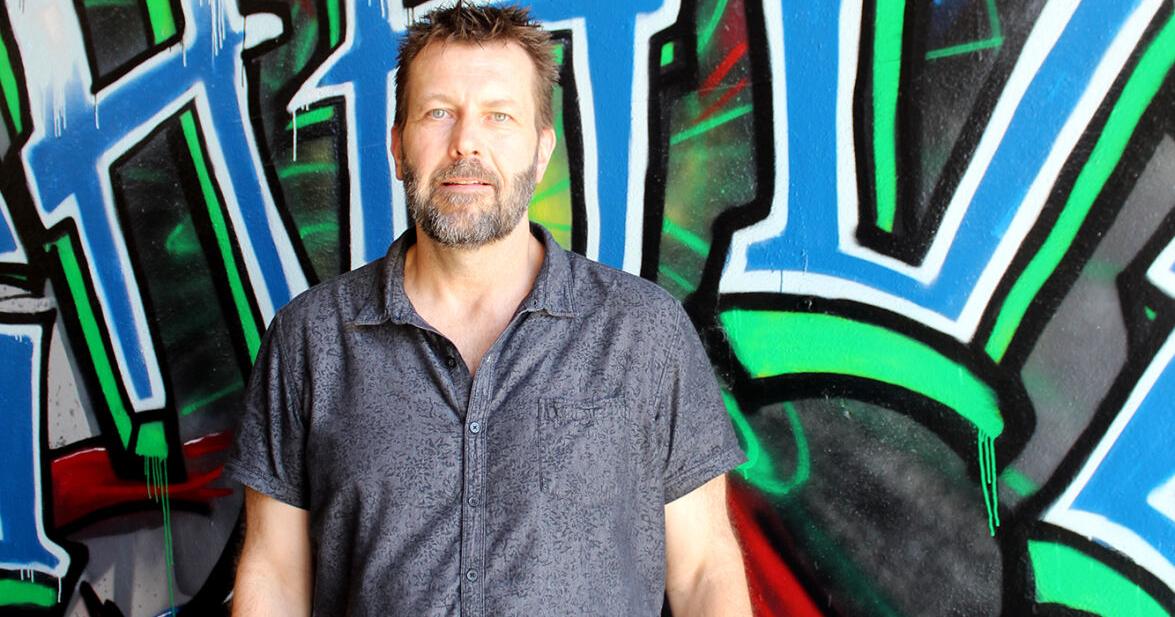 Chaos Brewing Co. Hosts Monthly Professional Comedian Shows | Lifestyles
Scomedians are no strangers to Joplin.
Rodney Carrington, Gallagher, Larry the Cable Guy and Yakov Smirnoff have all performed in Joplin over the years, including inside Memorial Hall. Now Chaos Brewing Company co-owner Frank Ikerd hopes to attract nationally touring comedians to perform in downtown Joplin.
Los Angeles-based comedian Greg Hahn's April 30 Chaos appearance pretty much kicked everything off with a bang, he said.
"If I'm making a wish list of comedians I'd like to see perform here, Greg is at the top," Ikerd said. "It's still hard to believe he actually played here.
"(Greg) was hilarious as usual, and the crowd had a blast. We'll be having monthly comedy shows at Chaos," he continued. "Hopefully we can keep pulling gone from those comedy shows and that Greg will be back in the future."
Veteran comedian Andrew Rose will host the shows, a job he finds rather fascinating and fun to do. He hosted one of the biggest comedy festivals in the country, The World Series of Comedy, which took him coast to coast. In a similar vein, he also hosted a traveling women's oil wrestling show.
"Yeah, I realize that's a very interesting sentence to read, but I've dealt with as many different types of venues and audiences as you can imagine," Rose said. "Hosting isn't that hard after a while…and I love hosting. I can be the face of the show…and make sure everything runs smoothly and everyone has a fun experience at my shows.
Tony Casillas of Austin, TX will perform at 8 p.m. Friday, July 1 at Chaos, 112 S. Main. Dan Carney will also appear. Doors open at 7 p.m. Tickets are $15.
"He's a really funny guy…and he's been on the road for some of the biggest bands in the country, and I was lucky enough to bring him" to Joplin, Rose said.
Las Vegas-based comedian Alex Just will perform a one-night stand at Joplin at 8 p.m. on Friday, July 29.
"(Alex) is a very good friend of mine who is currently on the road with Kabir Singh, who reached the semi-finals of 'America's Got Talent'," Rose said. "Alex is a killer comedian."
Rose is currently looking for a comedian to perform live at Chaos in August.
"I'll tell you this," he said, "it's exactly what I tell venue owners when I contact them – just because you don't know us doesn't mean we're not funny. I promise you it will be a great show.
Rose thinks the people of Joplin crave professional stand-up comedy. It's art that really needs to be seen live – it loses something in translation when seen on television, he said.
"I feel like a lot of people have never seen a real comedy show," he said. "A lot of the guests I talk to always say, 'This is our first comedy show,' so many people know about comedy but never think, 'Let's go to a show.' So I'm happy to be able to offer this experience to people for the first time.
There is a famous quote from Ben Franklin, Ikerd said: "Beer is proof that God loves us and wants us to be happy."
"I think laughter is also proof that God loves us and wants us to be happy," he said. "Laughter is good for the soul and absolutely necessary to help deal with the stresses that life can bring. So what better than to bring some beer?
For more information on shows and tickets, see www.chaosbrewing.beer.