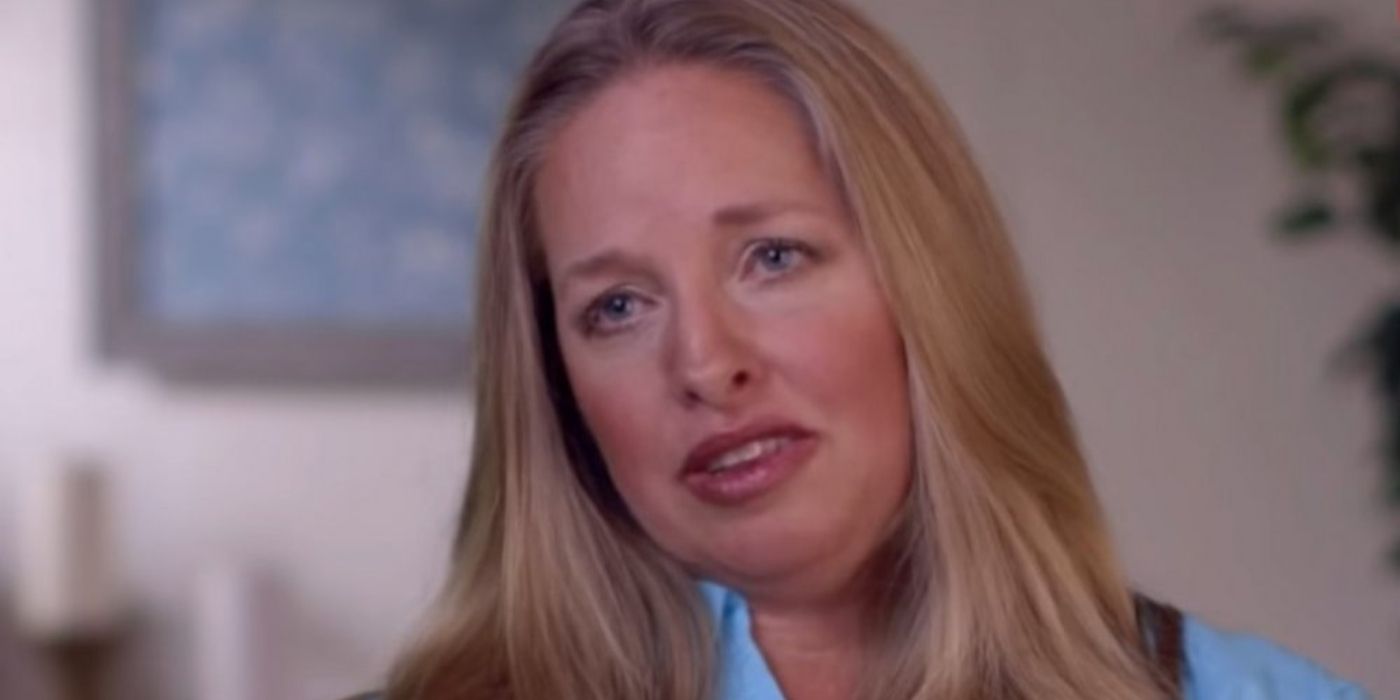 Why Welcome To Plathville Fans Can't Stand Kim Plath
Welcome to Plathville, fans had it with Kim Plath. Their frustration has been growing since Season 1, and it reaches critical mass in Season 4.
Kim Plath is the Welcome to Plathville matriarch, and fans are fed up with the overbearing mother, who has nine children. From her manipulative actions towards her children to seemingly having a midlife crisis, season 4's Kim is virtually unrecognizable. Viewers are tired of her behavior on the show, and many of them have openly shared that they can't stand her.
In Welcome to Plathville season 3, "narcissistic" Kim decided to keep her young children from seeing the older children, and many fans believed she was the reason the Plath family was so divided. She always seemed to stir up trouble, while portraying herself as innocent of any wrongdoing. Many fans noticed that Kim used her other children as pawns to try to get Ethan to interact with her.
Related: Kim Plath's Worst Moments On Welcome To Plathville Ranked
On Welcome to Plathville, Kim is known for her strict parenting, as she did not allow her children to watch TV shows during their childhood. She also kept them from seeing other kids their age by homeschooling them. She has ruffled many feathers with fans, after calling anyone who shows her children the outside world a "bad influence". With Kim and Barry's wedding on the rocks, fans are having a hard time sympathizing with her on Welcome to Plathville season 4.
Kim is called a hypocrite
Kim was called a hypocrite by many Welcome to Plathville fans, on his treatment of Olivia Plath. She's been shown to disapprove of her stepdaughter since Season 1 of the show, even going so far as to say that Olivia was filled with evil spirits for being mad at her. Ever since Kim said some harsh things about Olivia, fans have been wondering why she thinks she has the right to say anyone else is bad. Kim also chose to accept Moriah Plath's boyfriend, Max Kallschmidt, into the family with open arms, as she simultaneously ostracized Olivia.
Kim's manipulation
Since Welcome to Plathville season 1, Kim was accused of manipulating her children. Whenever one of her children took an interest in life away from their farm, Kim called them rebels. She even kicked Moriah and Micah Plath out of the house because they wanted to branch out. Ethan called the Plathville manipulative mom for several seasons, especially when she ignored Moriah's wishes and caused trouble during her first musical performance. She also kept Ethan away from his younger siblings for months, claiming they couldn't spend time together without his presence.
Midlife Crisis Kim
Kim seems like a whole new person on Welcome to Plathville season 4, and her husband Barry says it could be a midlife crisis. After telling her daughters not to wear makeup or show a lot of skin, and asking her kids to do chores growing up, she seems to have let it all go this season. She started wearing more revealing clothes and heavier makeup, stopped coming home to watch her younger daughters as often, and focused all her efforts on herself. These actions are the reason why Welcome to Plathville fans call him selfish.
Next: Welcome to Plathville: The Times Kim Plath Was Shamed By Her Fans
90 Day Fiancé: Erika Owens' Weight Loss Journey in Photos
About the Author