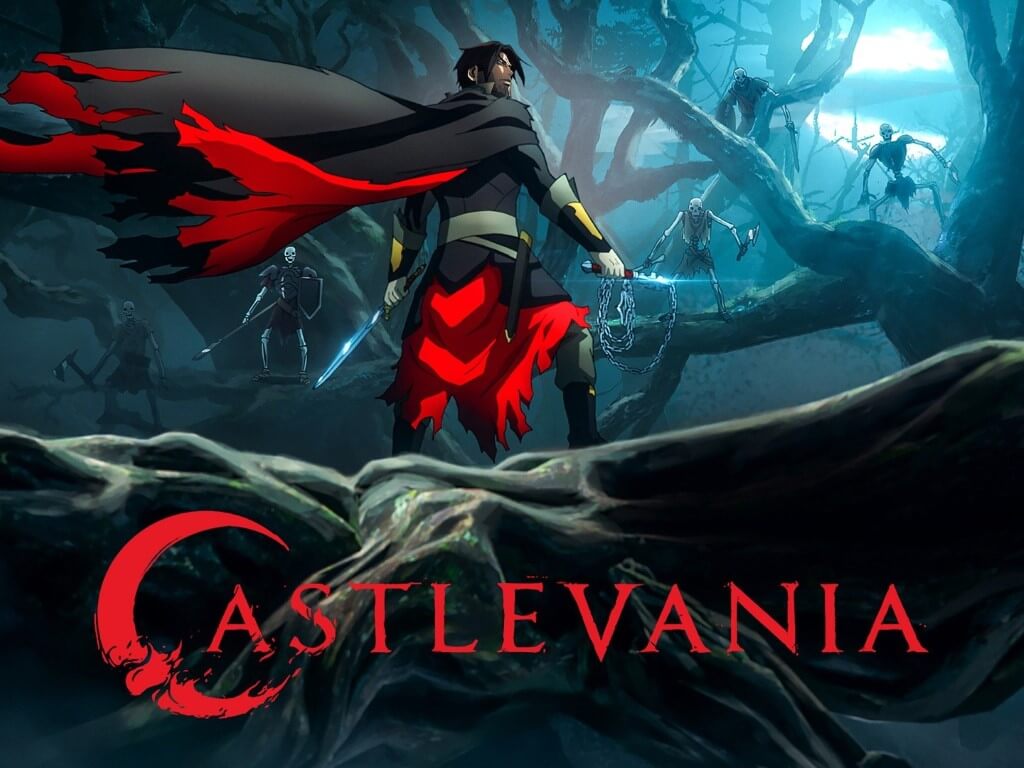 Best TV shows based on video games: Castlevania
Based on the classic video game series of the same name, Castlevania is widely considered one of the best video game television adaptations of all time. And it was the show that started the current trend of bringing video games to television.
Past
Originally conceived as a movie, Castlevania was written by British comic book writer and screenwriter Warren Ellisand produced by Powerful animation studios. After years of development purgatory, the show was picked up by netflix in 2015. Upon its release in 2017, the first season was well received and garnered praise for its writing, visuals, and voice acting.
By the second season, the show had an estimated viewership exceeding 30 million viewers and became one of Netflix's most successful animated series to date.
Reception
As critics said, "Castlevania sinks its fangs into vampiric lore in a devilishly fun second season that benefits from an expanded sense of scale and episode count that allows the show to fully unfold. its leathery wings." Castlevania currently enjoys a 94% "average tomatometer" score And one 89% average audience on rotten tomatoes. It was the first video game television adaptation to earn a "Fresh" rating on the site.
Premise
Castlevania follows the story of an outcast vampire hunter named Trevor Belmont. Along with the mage Sypha Belnades and the dhampir Alucard, Trevor sets out to destroy the vampire Count Vlad Dracula Țepeș, who declares war on the people of Wallachia when his wife, Lisa, is mistakenly executed as a witch.
The show's excellent cast includes Richard Armitage (The Hobbit) as Trevor; James Callis (Battlestar Galactica) as Alucard; veteran voice actress Alejandra Reynoso as Sypha; and Graham McTavish (also of Hobbit fame) as Dracula.
Season 1 (Released: July 7, 2017)
The last surviving member of a disgraced clan fights to save Eastern Europe from Dracula. Inspired by the classic video game series.
Season 2 (Released: October 26, 2018)
As Dracula and his legion of vampires prepare to rid the world of the taint of humanity, an unlikely trio of heroes dare to stand in their way.
Season 3 (Released: March 5, 2020)
Belmont and Sypha settle in a village with sinister secrets, Alucard mentors two admirers, and Isaac embarks on a quest to locate Hector.
Season 4 (Released: May 13, 2021)
Dracula's influence runs high as Belmont and Sypha investigate plans to resurrect the notorious vampire. Alucard struggles to embrace his humanity.
Wrap
If you haven't checked Castlevania now you should hop on Netflix and fix it right away. And you don't need any prior knowledge of the long-running video game series to enjoy it.
A sequel to be called Castlevania: Nocturneis officially in production.
All we know right now is that the show will feature characters Richter Belmont and Maria Fox, and would be set against the backdrop of the French Revolution at the end of the 18th century. It looks like Warren Ellis won't be returning as a screenwriter, nor Castlevania showrunner Adi Shankar will reprise his role as executive producer for the sequel.
Featured image via netflix.com.
Share this post: