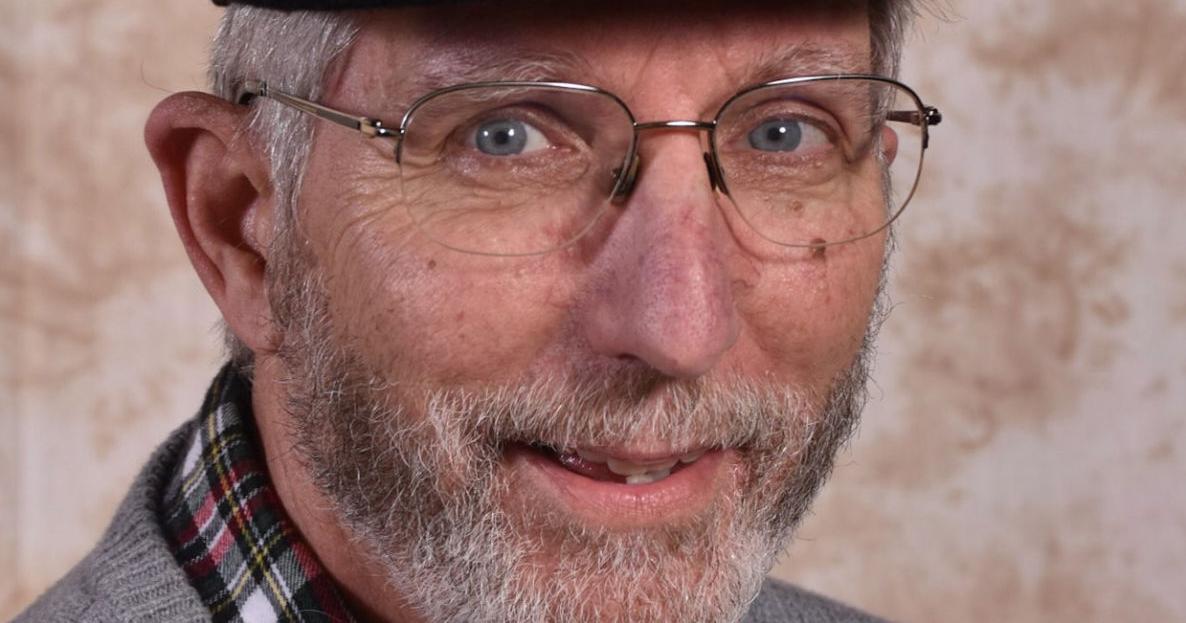 On My Mind: Reflecting on Classic TV Shows | Opinion
We were watching an old TV series recently and found it to be much more engaging than some of the newer efforts we've been living with for a few years. The writing was superb and the actors could really act, instead of moving.
It never ceases to amaze me how many "channels" we can access. According to a 2021 list, there are more than 1,700 television channels broadcasting in the United States in 210 designated market areas (DMAs). Commercial television has nearly 1,000 different locations under the UHF (ultra high frequency band) label and about 375 with VHF (very high frequency) capability. Educational television includes just over 260 UHF channels and nearly 120 VHF channels.
We are captive to the UHF domain due to our use of cell phones, television, GPS devices, Wi-Fi and Bluetooth. Considering these didn't even exist just a few decades ago, I'm surprised we've ever done without them.
Charles Rivkin, CEO and President of the Motion Picture Association, is also Chairman of the Television Parental Guidelines Monitoring Board, a group of media savvy individuals who aim to set programming recommendations for parents.
The Telecommunications Act of 1996, enacted by Congress, has evolved in various forms until today. According to the watchdog group, at least 95% of parents are aware of parental guidelines.
The following guidelines displayed in the upper corner of our screens at the start of a show are meant to give us the opportunity to decide whether a show is appropriate for children.
Consider if you want the following: Y — all children; Y-7 — older children, 7 years and older; Y7-FV — fantasy violence; G — general, all ages; PG—parental guidance suggested; 14 — strongly cautioned about content; MA — mature audience only. The V subtext is for violence, the S for sexual situations and the L for language. Sometimes a D will be present to include dangerous situations.
I checked out a number of "ranking" sites to get an idea of ​​what these folks consider to be the best TV shows of all time, across all categories. There were certainly surprises. A major site ranked the top ten in ascending order as follows: Saturday Night Live, Lost, Seinfeld, The Simpsons, The Twilight Zone (one of my super favorites), Mad Men, Game of Thrones, Breaking Bad, The Wire , and heading this unusual list, The Sopranos.
Some of the others that I honestly thought might have made the top ten were: The Tonight Show Starring Johnny Carson, Friends, The West Wing and All in the Family. Certainly those choices let me know that I wasn't cut out to be an expert in rating shows.
The Best Actor/Actress ranking was also somewhat different than I would have predicted. Here are some of the best performers of the last decades: Bryan Cranston (Breaking Bad), James Gandolfini (The Sopranos), Robin Williams (Mork and Mindy), Betty White (Mary Tyler Moore and Golden Girls), Peter Dinklage (Game of Thrones ), Dick VanDyke (The Dick VanDyke Show and Diagnosis Murder), Lucille Ball (I Love Lucy), Carol Burnett (The Carol Burnett Show), Carroll O'Connor (All in the Family and In the Heat of the Night), and Ted Danson (Cheers).
Why Andy Griffith and Alan Alda weren't on this list is beyond me. But I'm sure you have a host of other people who should have been named as well.
For those of us who watch a series from start to finish, the finale is always a highly anticipated event. Networks highlight the end of a series well before it airs in order to get the highest possible ratings. The list of final episodes is endless but according to two sites, here are some of the best (with year and millions of viewers) over the past 4 decades:
• St. Elsewhere, 1988 — 22.5 million viewers
• Golden Girls, 1992 – 27.2
• Happy Days, 1984 – 30.5
• Pistol Smoke, 1977 – 30.9
• All in the family, 1979 – 40.2
• Magnum, IP, 1988 – 50.7
As most TV fans know, MASH is still the most-watched series finale of all time. I watched this episode a lot. Hawkeye Pierce (Alan Alda) leaves camp in a helicopter and is upset that his buddy BJ Honicutt (Mike Farrell) didn't come with him. As the helicopter takes off, Pierce looks down to find the word "Goodbye" written in stones on the ground. A smile crosses his face, and as the camera fades, it becomes one of the most iconic scenes in television history.
For all the shows that captured our attention and gave us years of enjoyment, but are now removed from the television archives, I will refer to the title of this latest MASH broadcast when I say with all due respect, " Goodbye, farewell and Amen."
Dr. Shelley Griffith is a retired doctor from Athens who writes this column for the DPA.
Dr. Shelley Griffith is a retired doctor from Athens who writes this column for the DPA.